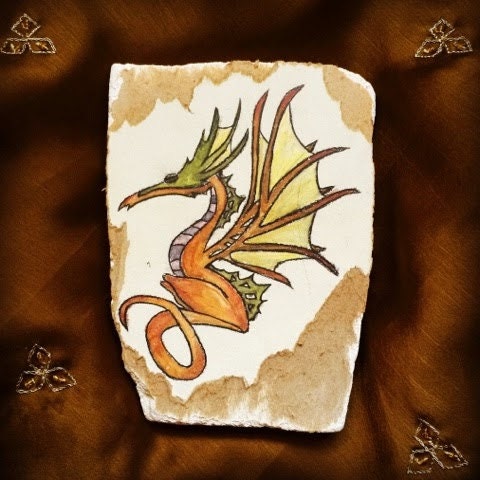 I drew this dragon after years of not picking up a pencil to draw. I was living in a tiny old house with my then husband and 3 young kids. I was working full time and was stressed and stretched beyond belief. In my bedroom one day, I got the urge to draw. I did not grab a piece of paper, I grabbed a pencil and drew (this little dragon) on the wall, on my side of the bed, by the bed post. Why on the wall, I have no idea! I just needed to draw and I wanted color on a plain wall. I hadn't decorated much cuz of lack of money, time and energy, in that order. This little dragon became the first on dozens of little drawings I did on that wall which eventually became a huge mural of tiny dragons, pixies, fairies, castles (you get the picture. Pun not intended 😜) We, of course, eventually moved out of this tiny house into a small apartment (a step up). The tiny house and the huge property it sat on eventually was sold off and the tiny house was scheduled to be demolished. My kids, now a bit older and very mobile on their bikes, found out they were tearing down the house and sneaked in, and with a hammer, tore up that wall and came home with three chunks of it. The first was the little dragon, who now looks super beat up. You can see how they were careful while they broke away around it.
 So, that's my story on the little dragon. I straightened him out a bit, changed some color and did a giveaway on my Instagram page and sent him off to his new home looking like this: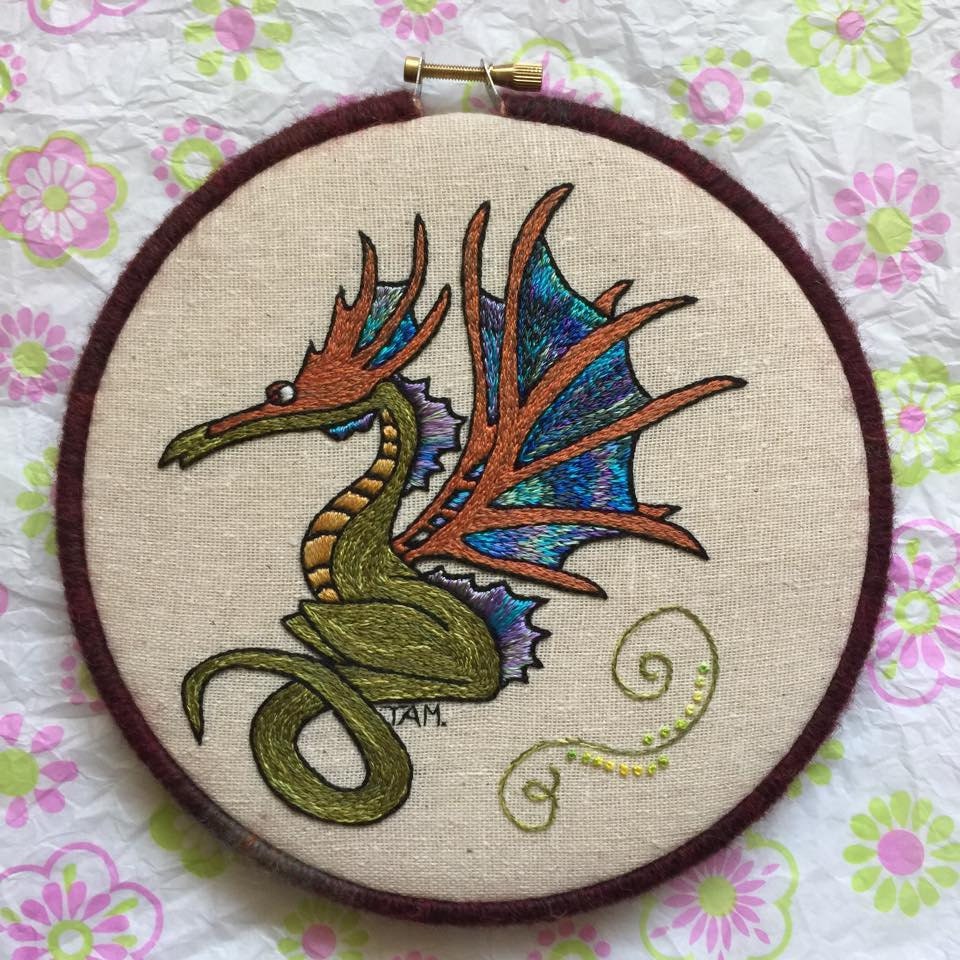 I am so grateful to those who follow me and make comments and interact. I feel I have found an awesome community on Instagram, and I enjoy sharing not only my art, but little silly tidbits of my life. I didn't want this account to be just all business. I am not all business, I am a human being!! 😩😜
So! Check out my Instagram page and give me a follow! You never know what I will give away next!